Updates on the render farm
Save up to 30% when buying render-hour packages
We have added package offers that are available on the payment page in your account, save up to 30% when buying render hours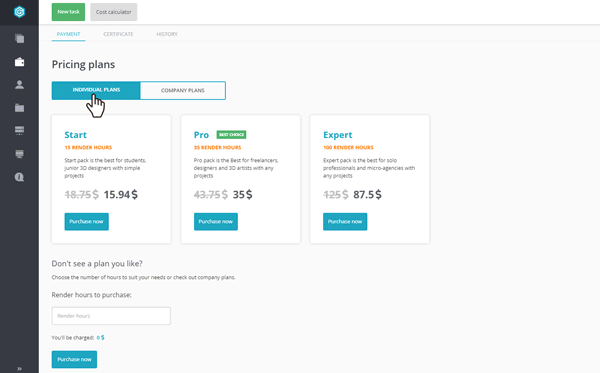 Updated plug-ins for products on render farm
Install the latest plugins:
-
Corona Renderer 3.0
for 3Ds Max 2018
-
V-Ray 3.7
for Cinema R18 и R19
-
Laubwerk Plants Kit 4
for 3Ds Max 2018
-
AfterBurn 4.2.2
\
DreamScape 2.5.8
\
FumeFX 5.1.0
for 3Ds Max 2018
-
Red Giant Trapcode Suite 15.1.0
for After Effects 2018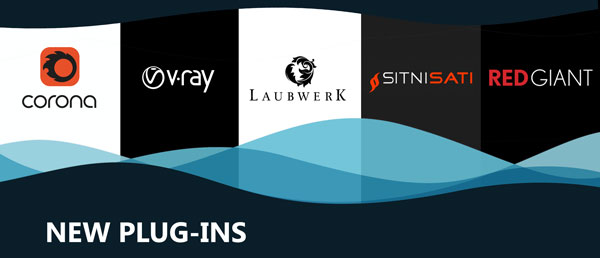 TurboRender Plugin Update for 3Ds Max
We received feedback from the request to add support for environmental map collection (HDRI) from the 3Ds Max settings and the Corona Renderer settings, did you ask? We did it!
Also for rendering your projects more successfully , we improved output files' name checking.

Now you can edit the file's name in the file manager
Don't get distracted by extra actions, edit the names of the necessary files directly in the file manager.
Separate old files from new ones, mark the essential file or add a date to its title?
It is now available in your personal account a couple of clicks!